With all of the uncertainty and confusion we experienced in 2020, we want to help bring some excitement and joy to our little ones!
We've developed a SUPER fun spring break camp program that is sure to have a little something for everyone.
Our in studio camps will be held with limited enrollment to comply with the COVID-19 regulations in place from NYS.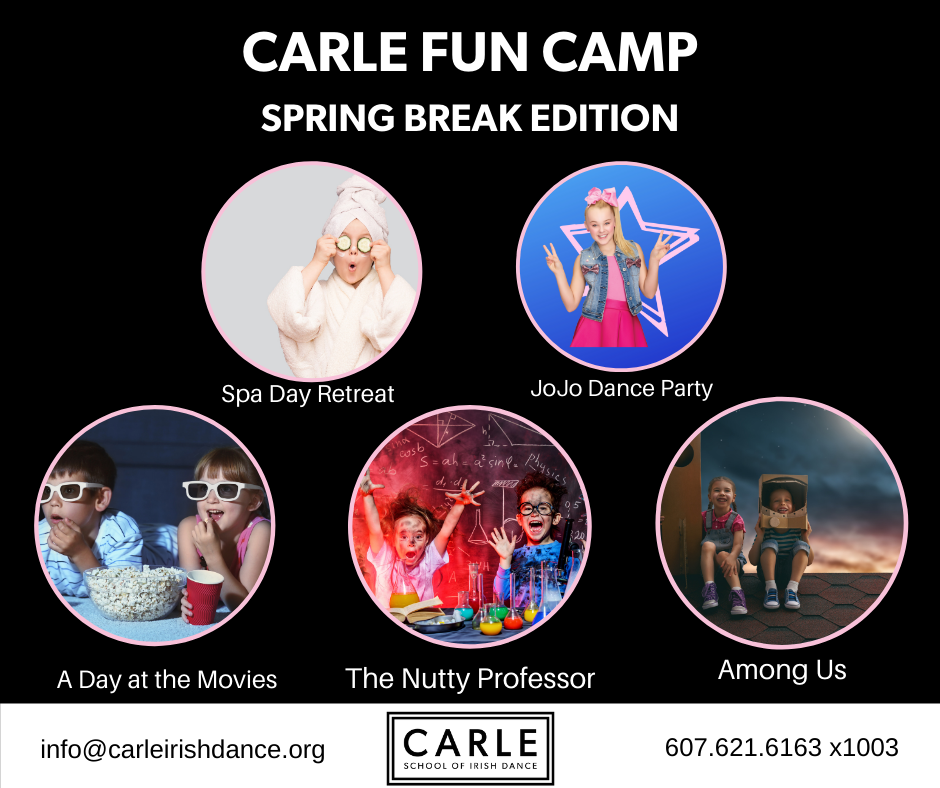 Carle Fun Camp
Join us April 5 – April 9 for a fun packed week! 
Each day will have a unique theme.
There is sure to be something for everyone!
Camp is $150 for the week and includes all activities and snacks. 
Make sure you bring a bagged lunch and plenty of drinks.