Tiny Tots Summer Term begins July 12, 2022!
Tiny Tots Summer Term Schedule
Tuesdays     7/12/22 – 8/16/22
* Mommy & Me 18-24 mo.        4:30 – 5:00
* Tiny Tots.    2 – 4 years.            5:00 – 5:30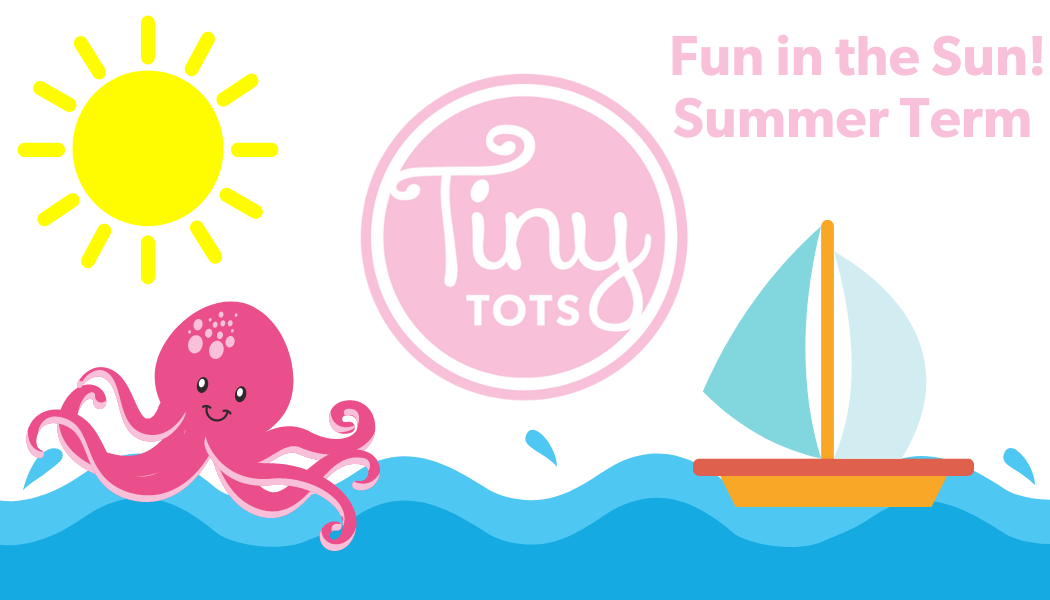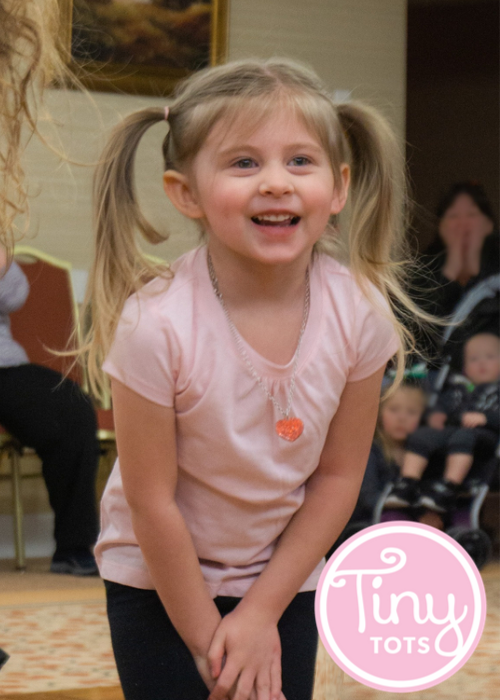 Join us on a magical, unforgettable journey in Tiny Tots, our specially tailored program for children ages 18mo – 4 years.
Watch your little one light up each class as they dance their way through engaging, exciting new adventures. 
By providing an environment that is safe and free from stress and pressure, our dancers are inspired through the unique possibilities and experiences offered at Carle. 
It is these cycles of experience that lead to the individual progress and growth that will last a lifetime. 
Through encouraging and nourishing their strong imaginations and unique personalities, we support, educate and empower kids to know and love themselves.
We cannot wait to join your little one on their journey!
Everything you need to know 
before you register your toddler:
We've put together some commonly asked questions from parents to give you more information about our Tiny Tots program designed exclusively for children 2-4 years of age.
If you have a question that you can't find an answer to, don't hesitate to contact us and we'll be happy to assist you. 
Our teachers are trained in child development and know-how to deal with separation anxiety. You will be encouraged to say your good-byes and allow the teachers to take your child to class. If this is your child's first time in a non-parented setting, it will definitely take time for them to feel secure and comfortable. It is common for children to cry anywhere from 5-20 minutes for the first 4-6 weeks. Our goal is to ensure your child feels safe, confident, and inspired and we have outlined our integration policy below.
First class – Parents are invited to attend the first 30-40 minutes of class. If your child has siblings, they are more than welcome to attend as well. Children feed off their parent's energy – when the parent is relaxed, the child is more likely to be relaxed. Teachers will lead a 15-30 minute welcome orientation and connect with the parents and collect all personal profiles. This is your opportunity to get to know the teachers and connect with them. After the orientation is complete, parents will be kindly asked to leave and children will explore and interact with one another. The goal is to set your child up for success and build trust and confidence.
Second class – Parents are welcome to come in the room for the first 15 minutes to help their child settle. After 15 minutes we kindly ask that all parents say goodbye to their child and leave the studio. This will allow us to build trust with your child.
Third class – Parents are welcome to bring the child into the classroom and have free play with their child for 5 minutes.
Fourth class – Parents say goodbye in the lobby area and teachers bring the students back into the room. If your child cries, it is best to leave them with us so we can redirect and build rapport with them. If your child is still unsettled after 30 minutes, we will call you and provide you with an update. At this time, we can come up with a suitable plan.